Date/Time
Date(s) - 02/03/2020 - 13/03/2020
09:00 - 17:00
Location
GLC Batik Kumeli
Categories
Guys!!
Build your Portfolio & Get Opportunity
to do Internship in Kuala Lumpur Malaysia
by joining our Web Programming Essential :
Schedule: Web Programming Essential: 2-13 March 2020 (Full 2 weeks)
duration: 10 days (2-6 march, 9-13 march, monday to friday only)
daily timetable: 09:00 – 17:00
Location: Jalan Batik Kumeli no. 7 Bandung – West Java
curriculum:
Day 1 – html
Day 2 – html
Day 3 – css, javascript
Day 4 – sql
Day 5 – sql
Day 6 – php
Day 7 – php
Day 8 – php object oriented
Day 9 – php framework
Day 10 – php framework
Prerequisite knowledge: none (its recommended that students already have programming experience before)
Training prerequisite:
– student must bring their own laptop that supports wifi or ethernet
qualified students are able to participate in internship selection program:
– in kuala lumpur (malaysia), 3 months duration
– in glcnetworks (bandung), 3 months duration
Benefit :
In this training you will learn basic skills for web programmer. From key Website Programming and design languages: HTML, CSS and JavaScript, sql-databse), also Web Development skills (php, object-oriented, framework).
Training is Results oriented, so there will be lots of practice and assignments to be done by the participants. It is expected that participants take part in this training to get maximum benefits.
Mentored by Professional Trainer with qualified skills, and has national and international experiences with build the IT system
Access to training server
Comfortable study room
Internet unlimited
Lunch and snacks
Attendance Certificate
Bilingual Class
Finally Selection to do Internship in Kuala Lumpur Malaysia (May – July 2020) & Build an impressive portfolio out of the real-world projects you complete on the course
Cost : IDR 2 Juta 
Our Last Internship Program :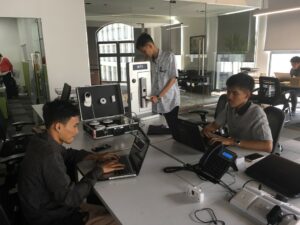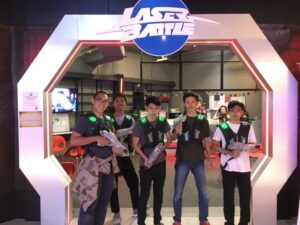 What are you waiting for !!
Register on this page or contact admin immediately !
Registration Procedure:
1. Booking through our website. fill-in registration form on event page
2. Admin will send you an email regarding your booking
3. You transfer Down Payment / full amount
4. Admin will change of the "booking" status become "approved"
5. Pay off the remaining balance in the day of the training
Bookings
Bookings are closed for this event.